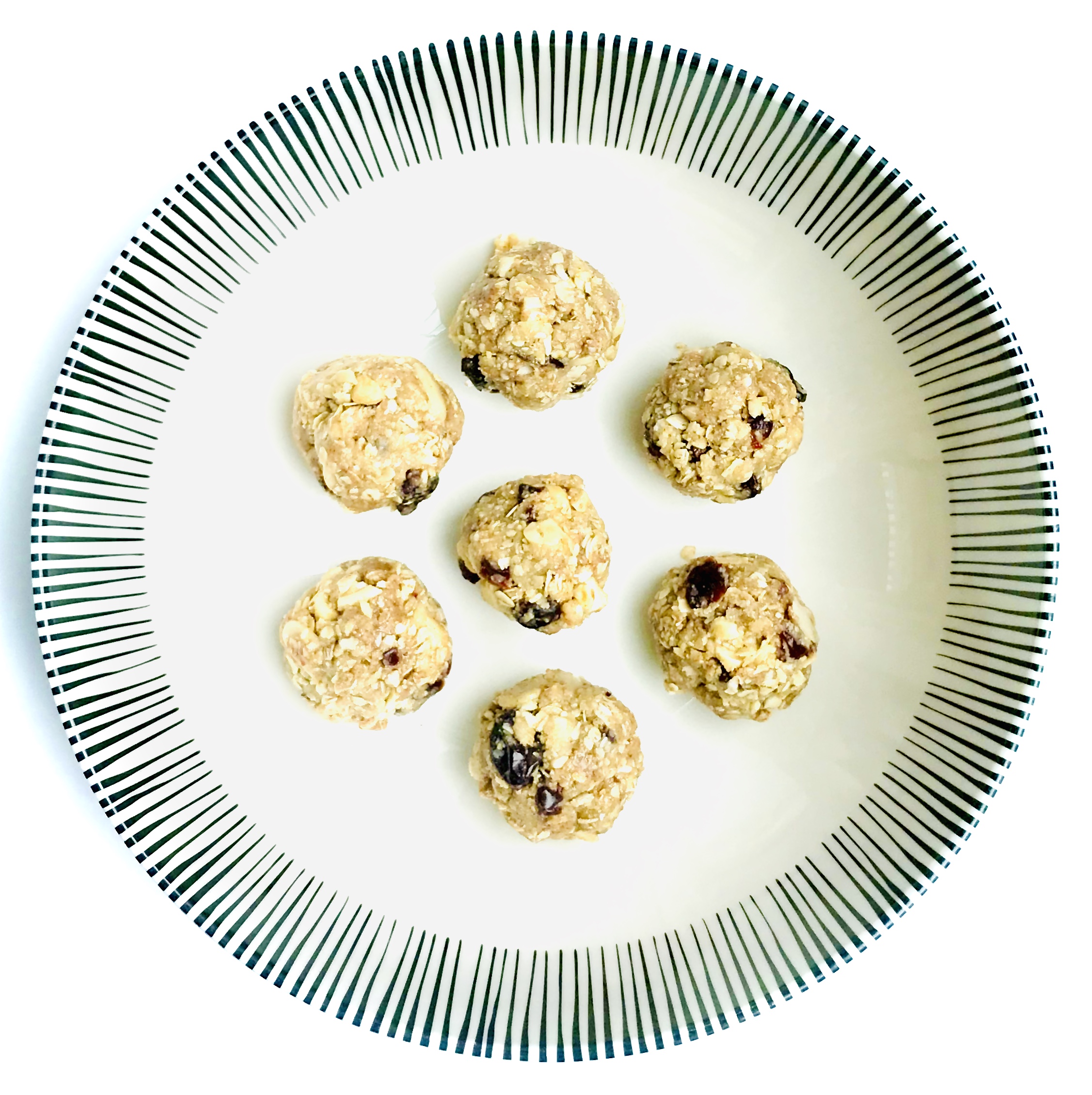 hi everyone!
our recipe this week is the perfect grab-and-go snack. like most of our recipes, it's fairly customizable based on your ingredient preferences, so have fun with them!
the inspiration for these cherry bombs was born from many a horse show meal conundrum. we know the struggle to find unprocessed, wholesome, convenience foods with the frequent travel and busy schedules of most equestrians.
these cherry bombs are little but they pack a big punch! they've become our favorite mini breakfasts and road trip snacks, because they'll keep you full and in safe distance of the Taco Bell drive thru!
Ingredients
1 cup raw cashews ~ divided
2 tablespoons almond butter
3 tablespoons pure maple syrup
1 teaspoon vanilla extract
½ teaspoon sea salt
1 ¼ cups old-fashioned oats divided
½ cup dried cherries
Instructions
Place 3/4 cup of the cashews and almond butterin a food processor and process until nut butter forms, about 7 minutes.

Scrape down the sides of the food processor bowl, and add the maple syrup, vanilla, and sea salt. Process until incorporated, (again you may need to scrape down the sides and bottom of the food processor bowl with a rubber spatula).

Add 1 cup of the oats, the remaining ¼ cup cashews, and the dried cherries. Pulse in 12 short pulses to chop and combine.

Transfer mixture to a bowl and use your hands or a spoon to mix in the remaining ¼ cup oats.

With slightly wet hands, shape 1 tablespoon portions of dough into balls. Store in the refrigerator for up to 1 week.