Color Your Ride with Horse Riding Clothes for Ladies & Children
Welcome to Annie's Equestrienne Apparel !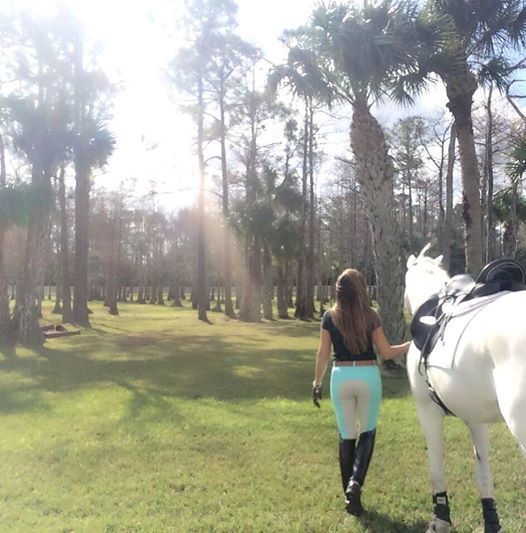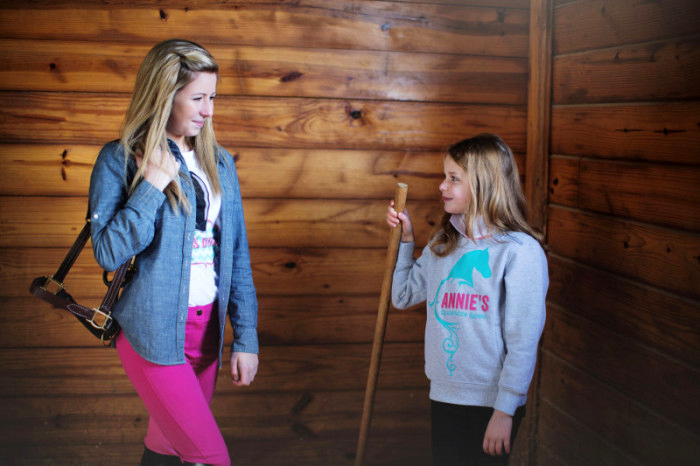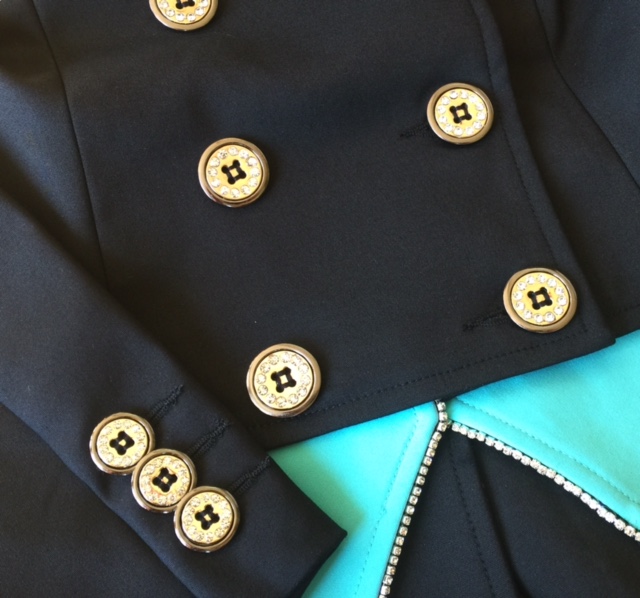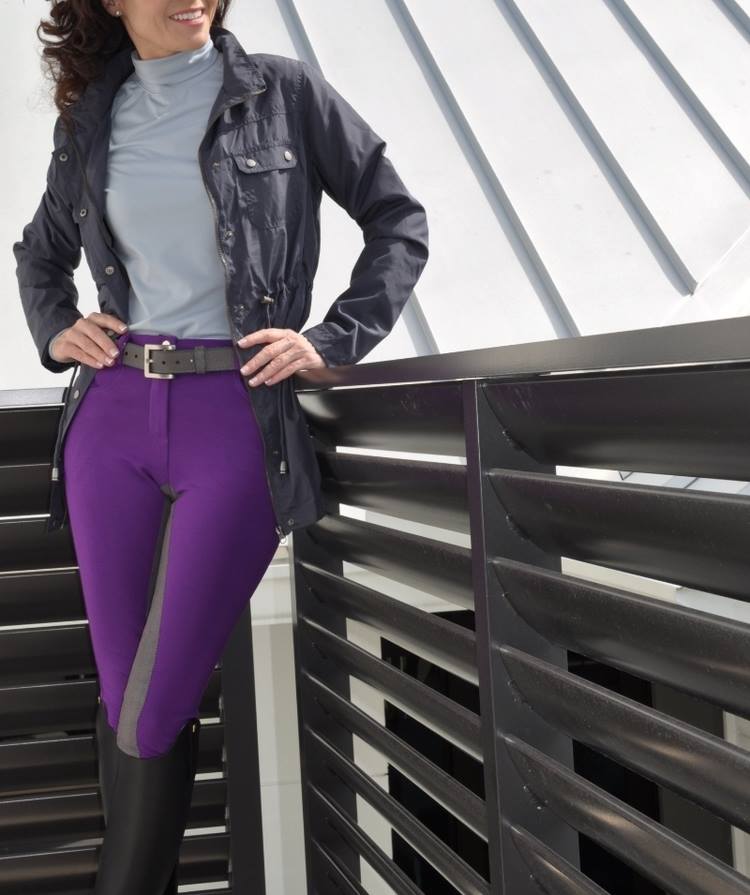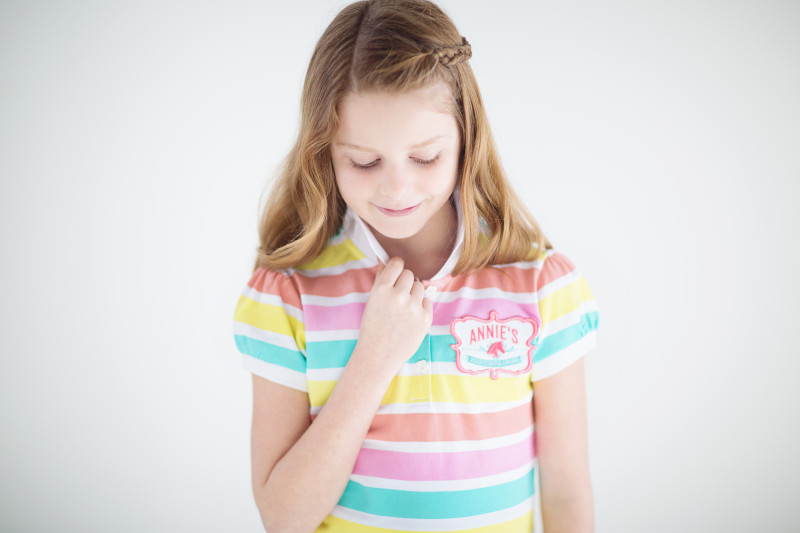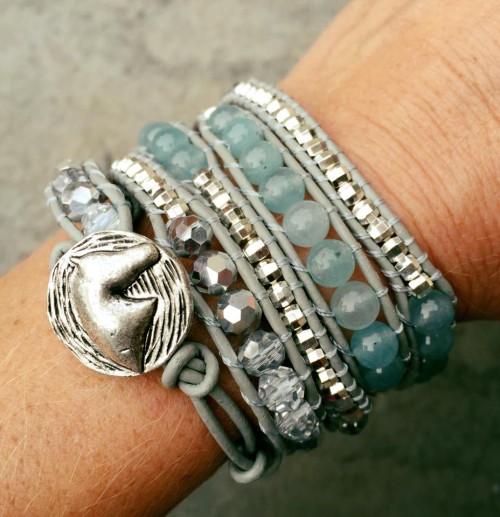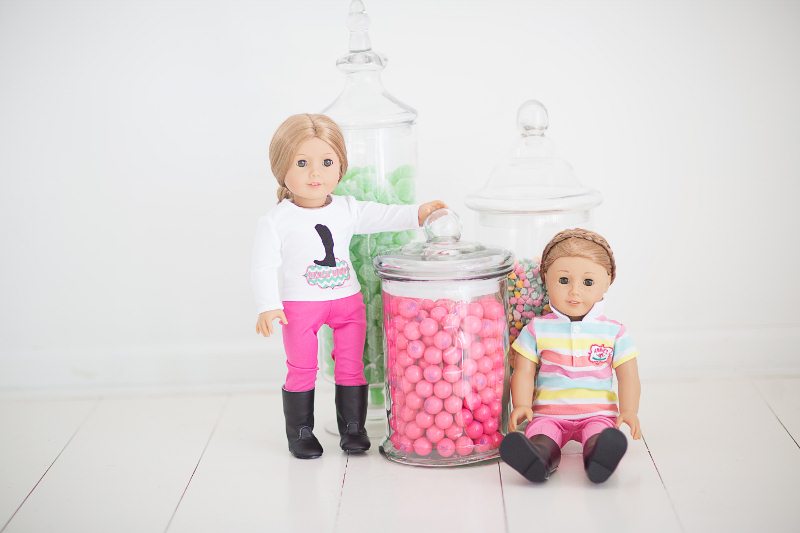 Color your ride with our unique Horse Riding Clothes for Ladies & Children,
and Equestrian Accessories.
Annie's epitomizes fresh and fun… synonymous with the young girl who inspired the brand.
Picture this—a mother and daughter shopping for horse riding clothes that they could mutually agree upon. Unique polos, T-shirts, fleece, riding breeches, jodhpurs that were fun, functional and stylish. Shannon (the Mom) was seeking durable, high quality,  affordable fabrics with a classic equestrian clothing look. Daughter Annie wanted fun, bright colors with bold designs that were more fashionable.
8-year-old Annie got out her crayons and sketched what she imagined to be fun designs for various riding shirts and breeches to wear while schooling her pony. Annie's family thought the designs were rather impressive and voila! In the spirit of American entrepreneurialism, Annie's Equestrienne Apparel was born!
Soon after the launch of Annie's Equestrienne Apparel, requests for juniors and ladies sizes came pouring in. Annie's could not disappoint and debuted their ladies line with their gorgeous Original Blue breeches. Annie's now offers a full range of equestrian apparel for both schooling and competition.
Annie's Equestrienne Apparel is proud to offer fashionable riders a carefully created and diverse assortment of girls' and ladies equestrian clothing including shirts, riding jackets, fleece pullovers, riding breeches, jodhpurs, and equestrian accessories. With many fun equestrian items in the works! We even have matching riding clothing for dolls!
Annies Horse Riding Clothes for Kids & Ladies
We are committed to offering our customers' outstanding quality, great value and of course amazing equestrienne style!
Annie's Equestrienne Apparel has a big heart as well, and is committed to doing what is most important…giving back! This inspiration and motivation comes from Annie herself. We work closely with several organizations such as the Ann Romney Center for Neurologic Diseases and The Rider's Closet in Brewster, NY.